A fantastic
range of stretch
wrap films available
All your stretch film needs from one supplier
Speciality Stretch Films
These can be manufactured to customer specifications as perforated, on the reel or as singles.
With quality and consistency across the range, our aim is to give you the highest yields while minimising film thickness. Our expert consultancy cuts cost and wastage, leaving you to focus on getting your products to your customers.
A complete range of quality stretch wrap
We're able to supply all standard widths of stretch wrap for hand, machine or spiral application. Our trained sales team will help you to select the optimum thickness for your needs and can advise on which products have the strength, tack and stretch characteristics you need.
Our stretch films can be supplied coloured or printed with your company logo. Recyclable cardboard cores are standard, with coreless rolls also available.
Contact us for free advice on stockholding now. It costs nothing to call, but could save you a fortune.
Shrink gun
Shrink wrap
Shrink film
ISO900/UKAS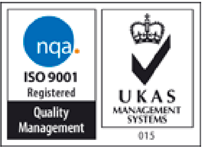 Sustainable Packaging – Environmentally Friendly
Polythene is a significant contributor to landfill and the production and transportation of polythene packaging has environmental impacts that have widespread implications. That's why we're focused on making our products as sustainable as possible, and in doing so we can cut your costs.